Sensus SRII Meter 5/8" x 3/4" *6 MONTH MINIMUM LEAD TIME PLEASE CALL BEFORE ORDERING
Home
/
Sensus SRII Meter 5/8" x 3/4" *6 MONTH MINIMUM LEAD TIME PLEASE CALL BEFORE ORDERING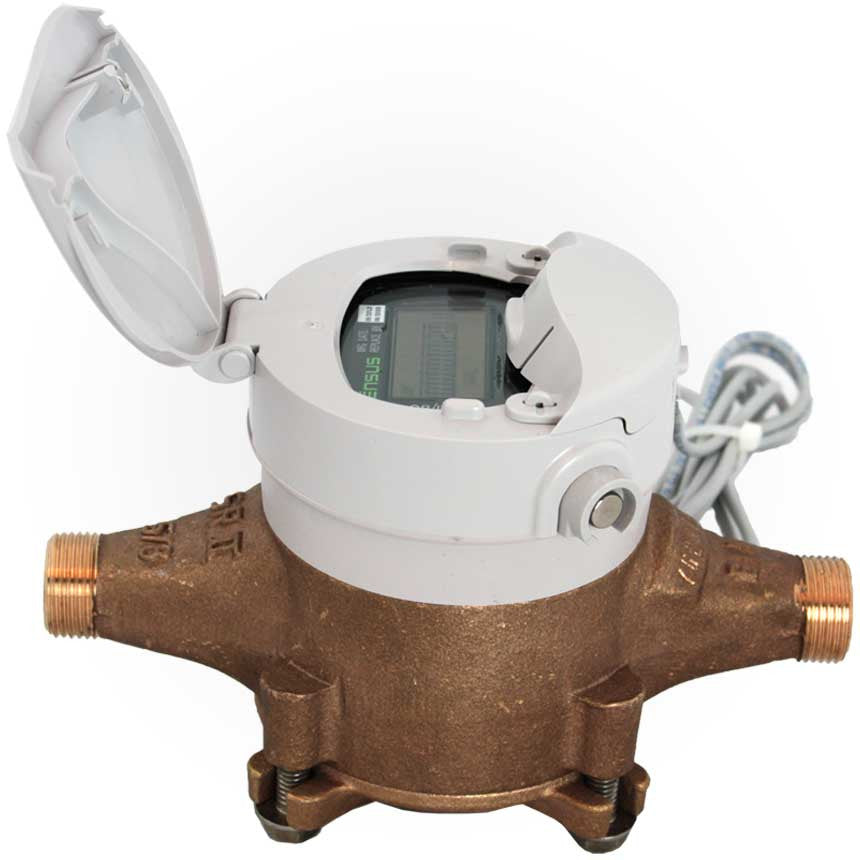 Sensus SRII Meter 5/8" x 3/4" *6 MONTH MINIMUM LEAD TIME PLEASE CALL BEFORE ORDERING
*6 MONTH MINIMUM LEAD TIME PLEASE CALL BEFORE ORDERING Sensus SR II Water Meters comply with ANSI/AWWA Standard C700-latest revision. Each meter is tested to insure compliance.
Sensus SR II Water Meters consist of three basic components: maincase, measuring chamber and sealed register. Maincases are of bronze with externally-threaded spuds. measuring chambers are of Rocksyn a corrosion-resistant, tailored thermoplastic material formulated for long-term performance and especially suitable for aggressive water conditions.
Register is hermetically sealed, proven magnetic drive design eliminates dirt and moisture contamination, tampers and lens fogging problems. Standard register includes a straight-reading odometer-type totalization display, a 360 degree test circle with center sweep hand and a low flow (leak) detector. Gears are self-lubricating, molded plastic for long life and minimum friction.
A unique locking system prevents customer removal of the register to obtain free water. A special took, available only to water utilities, is required to remove the register bonnet.
Please specify increment, gallons or cubic feet and if connected to touchpad or radio.